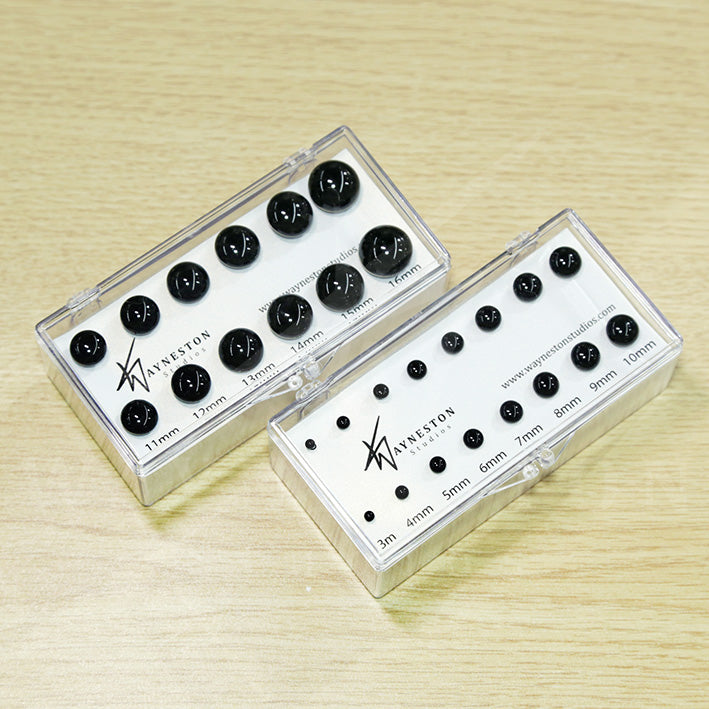 Test Eyes (Box)
*Price stated is for ONE box of glass test eyes.

These eyes have a pin on the back. You can use this to position and test the right size for your creations before sewing the actual glass eyes. Handmade in England.
*Please note that these are not suitable to use in Children toys.
Available Size:
4 - 10mm
11mm - 16mm
*All prices on this website are in SGD.