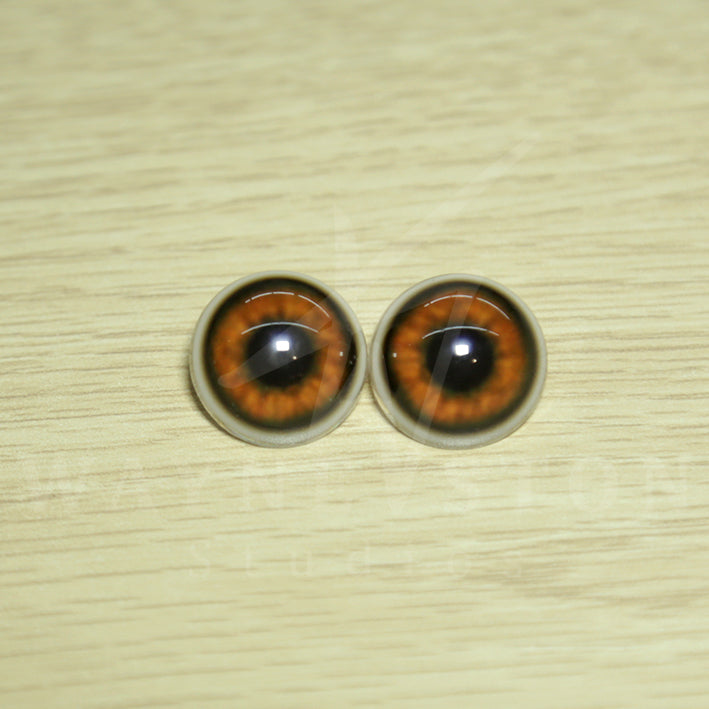 Realistic Resin Bear Eyes D1
*Price stated is for ONE pair of resin eyes.
These special resin eyes have extreme hardness, chemical stability and heat resistance.
They can be dry-cleaned, treated with organic solvents, able to be heated up to 130°С (about 260°F) for 30 min.
It has the unique "looking at you" effect. We highly recommend these eyes if you are looking at giving your bears a realistic look and feel.
*Please note that these are not suitable to use in Children toys.
*Please note that these eyes are not scratch proof.

*All prices on this website are in SGD.