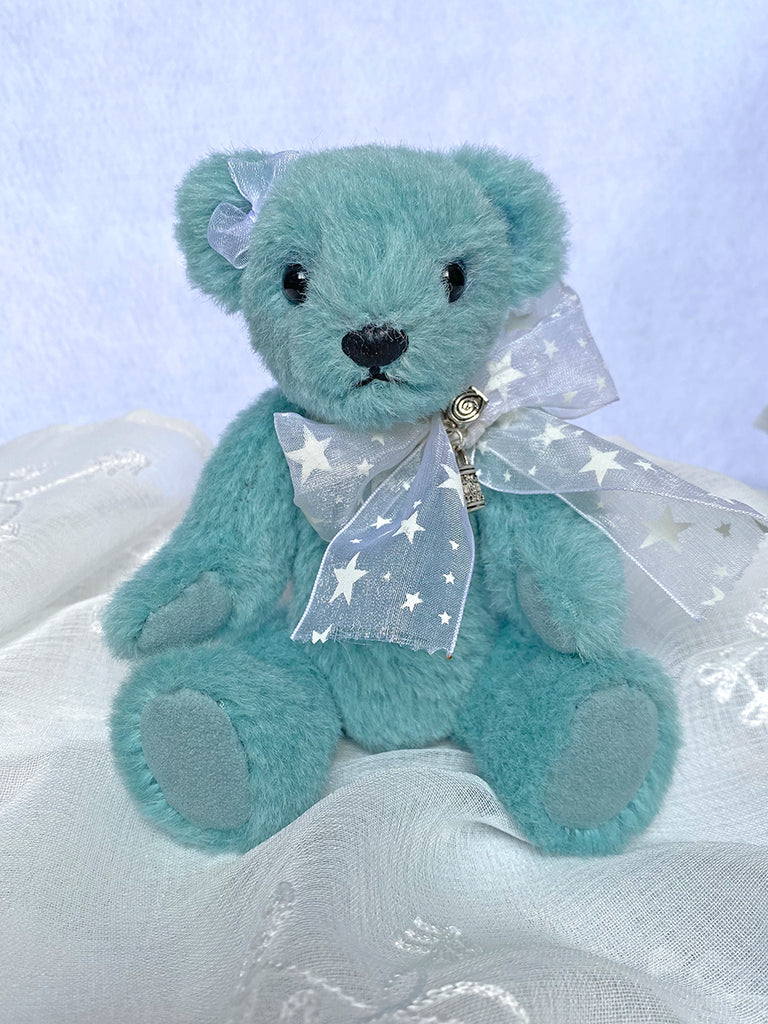 Artist Bear, Tiffiny by AlexanderBears
Artist Bear, Tiffiny by AlexanderBears
Tiffiny, a sweetheart, is lovingly hand-stitched with a beautiful soft Turquoise Blue Alpaca fur. 

She sits at 5.3" and stands at 7.5" tall. She is 5-way jointed at the neck and limbs and filled with fibre poly fill. Some crushed garnets have been added to the tummy and feet to give her just enough weight.

Tiffiny has a pair of soulful black glass eyes and a waxed embroidered nose. Her sweet face has been sculpted. Matching Turquoise blue Ultra suede has been used for her paw & foot pads.

Tiffiny wears a white organza ribbon with star details and has a lock and key charm. Tiffiny can be a used as a key ring on your bag so you can bring her along wherever you go. 

Please note that this bear is intended as an adult collectible and not suitable for children. It was created in a smoke free home.

Price is inclusive of free Shipping Worldwide.