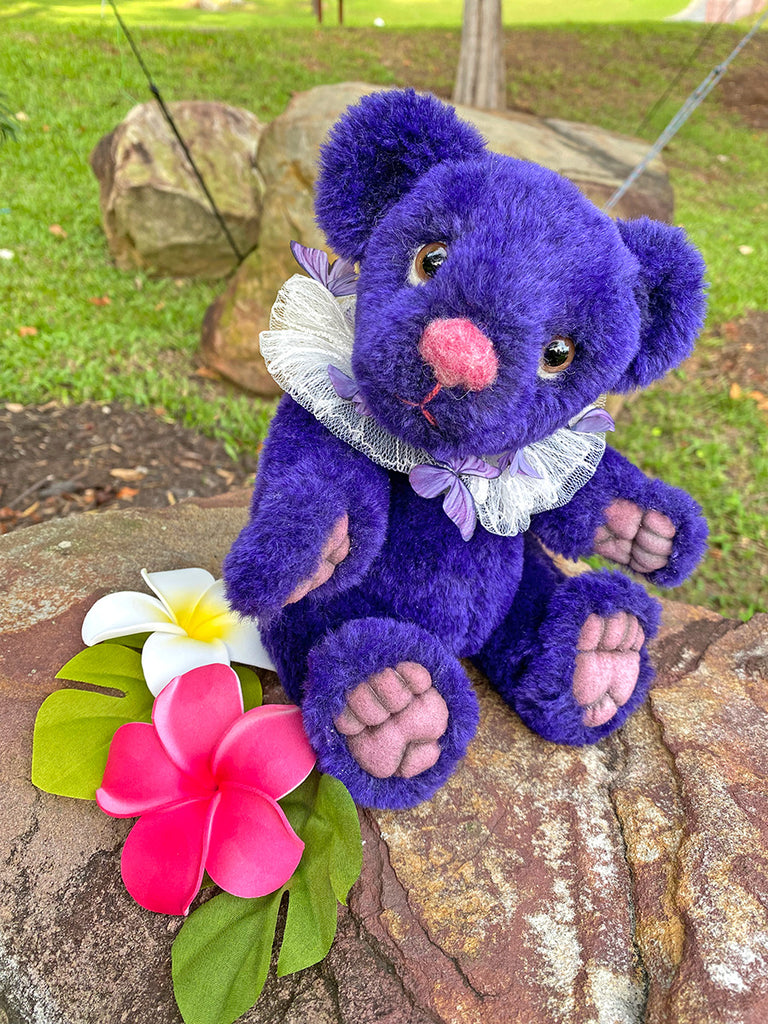 Artist Bear, Indigo by AlexanderBears
Artist Bear, Indigo by AlexanderBears

Indigo, standing at 9" and sitting at 7.5", is lovingly hand-stitched with a beautiful deep purple soft synthetic fur.

It is 5-way jointed at neck and limbs and filled with fibre poly fill weighted with crushed garnets at the tummy & limbs. Ultra suede has been used for paw & foot pads, needle sculpted and shaded.

Indigo's adorable face is needle sculpted, shaded and trimmed. With sparkling brown glass eyes and a needle felted nose, Indigo is looking forward to going to the Park to watch butterflies fluttering around freely and smell the flowers of nature.

Please note that this bear is intended as an adult collectible and not suitable for children. It was created in a smoke free home.

Price is inclusive of free Shipping Worldwide.