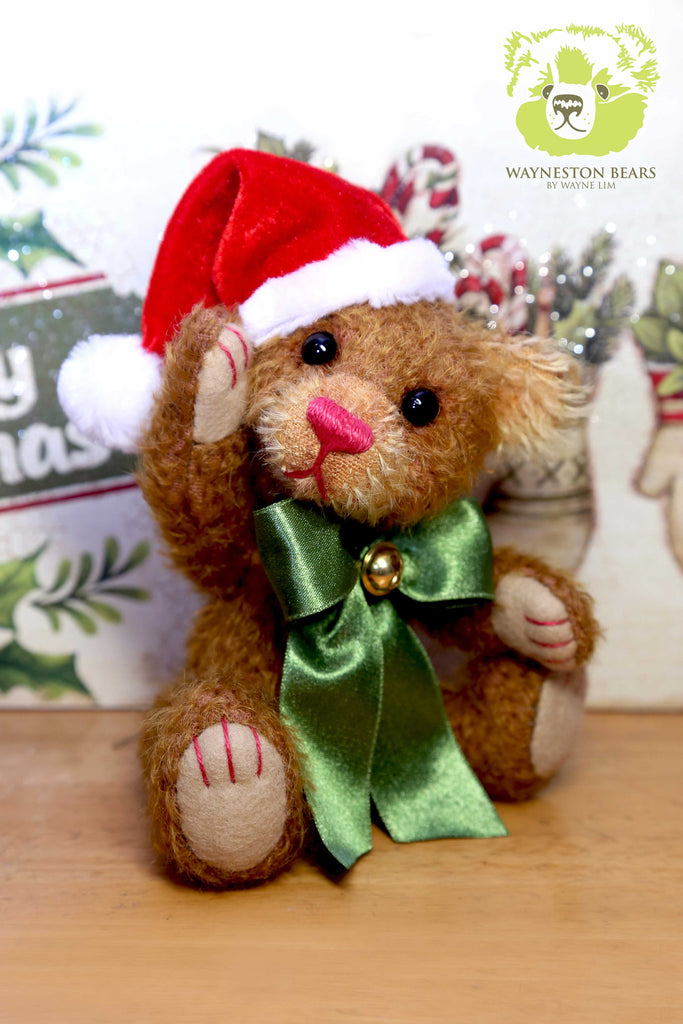 Artist Bear, Elvin by Wayneston Bears
Artist Bear, Elvin by Wayneston Bears

Elvin stands at approximately 7 inches tall and is born from brown mohair.

His face is needle and scissor sculpted, shaded and trimmed, giving him the signature Wayneston Bears look and feel. His red nose is embroidered with DMC thread.

Elvin views the world with his German glass eyes. He is five-way jointed using hardboard disks with other hardware.

Elvin is filled with polyfill, crushed garnets and much love. His paw and foot pads made from high quality felt. He wears a green ribbon around his neck and a santa hat on his head.
A Wayneston Bears suede tag is sewn onto his back.

*Please note that the Christmas Tree and background is not included in this listing.

Elvin is meant primarily for the adult collector. A swing tag with its specifications and a certificate of authenticity will be attached together with him.

All creations come from a smoke free home and will be nicely wrapped and packed into a box.
Free Shipping Worldwide.