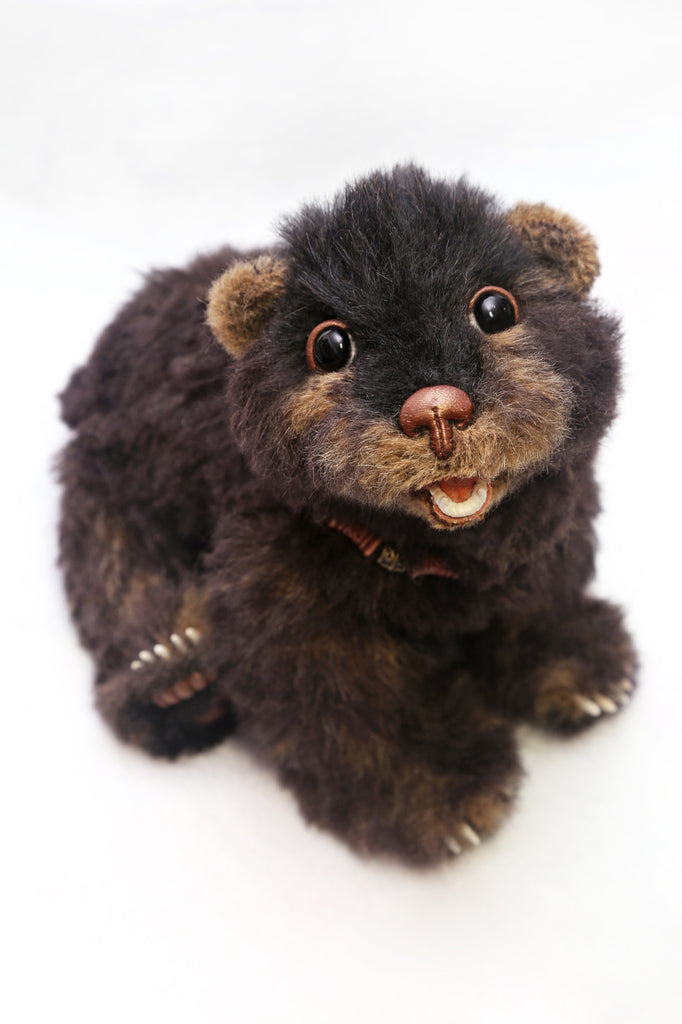 Artist Bear, Beirne by Wayneston Bears
Artist Bear, Beirne by Wayneston Bears

Beirne stands on fours at approximately 9.5" inches long from nose to tail and is born from Brown tipped alpacca and black mohair.

His face is needle and scissor sculpted, shaded and trimmed, giving him the signature Wayneston Bears look and feel. His nose is made of genuine leather.

Beirne views the world with his German glass eyes and has leather upper eyelids. He is six-way jointed; double joints on his neck, using hardboard disks with other hardware.

Beirne is a open mouth design with needle sculpted gums and tongue with fimo teeth. He has a tail and is filled with polyfill, glass beads, crushed garnets and much love.

His foot pads on the feet are made from leather. claws are installed onto the feet in order to create a more realistic feel and enhance the overall image of the Beirne. He wears a handmade necklace around his neck.

Beirne is meant primarily for the adult collector. A swing tag with its specifications and a certificate of authenticity will be attached together with Beirne.

All creations come from a smoke free home and will be nicely wrapped with acid free paper and packed into a box.
Free Shipping Worldwide.